---
Your Score

| | |
| --- | --- |
| Correct Answers: | |
| Wrong Answers: | |
| Unattempted: | |
---
Question 1
Alto, Esteem and Maruti can be represented by which diagram
---
Question 2
In the following figure, the boys who are athletics and are disciplined are indicated by which number ?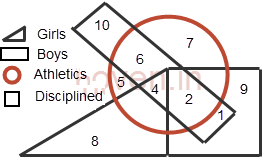 ---
Question 3
Out of the following diagrams which best explains the relation between: Polio, Chickenpox, Diseases.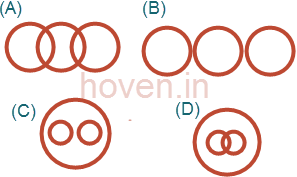 ---
Question 4
In the given diagram the circle stands for "educated", square for "lazy", triangle for "urban" and the rectangle for "honest" people. Different regions in the diagram are numbered from 2 to 13. Study the diagram and choose the correct answer.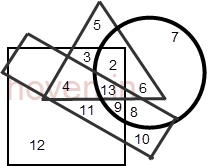 Lazy people who are educated, dishonest and urban are represented by
---
Question 5
Study the following diagram and choose the region that best represents the relation: Peons who are government employees but not +2.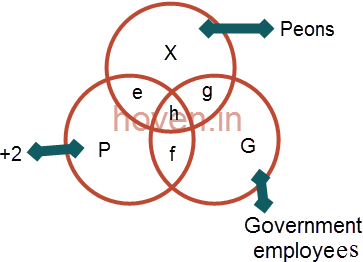 ---
---
---

This Blog Post/Article "Venn Diagrams Quiz Set 07" by Parveen (Hoven) is licensed under a Creative Commons Attribution-NonCommercial-ShareAlike 4.0 International License.
Updated on 2020-02-07. Published on: 2016-02-08
---